Ghanaian authorities arrest 32 clandestine lotto scammers
17-01-2014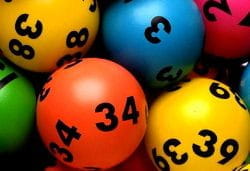 Ghanaian authorities have booked 32 individuals for their involvement in
lottery fraud
. Those arrested have been taken to Sekondi Central Prisons. Agencies participating in the joint operation were the Takoradi Rapid Deployment Force of the Ghana Police Service and the National Lottery Authority (NLA).
Jail terms and fines
The suspects violated the National Lotto Act, Act 722 of 2006, meaning that unofficial lotto activities are considered illegal. In a news release, the National Lottery Authority (NLA) underlined that everyone involved in illegal lotto activities faces prison terms, in addition to fines. The NLA also turned to property owners who lodge their property to
lotto scammers
.
Social projects
Buying official lotto tickets is beneficial for the Ghanaian population as NLA profits are used for the public welfare. More precisely, lottery revenues are used to fund social projects, including educational and infrastructural developments. Additionally, the National Lottery Authority urges lotto players to ask for a receipt as official selling points have
data processing devices
at their disposal.