Ghana authorities detain 101 clandestine lottery fraudsters
07-04-2014
Ghana authorities have booked 101 persons in connection with black-market lotto activities. Police executed the raids across multiple states in cooperation with National Lottery Authority (NLA) officials. All of the individuals arrested were allegedly engaged in illegal lottery operations.
Prison time and fines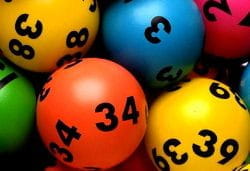 A spokesperson for the Ghana Police Service stated that it's strictly forbidden to host lotto activities. The National Lottery Authority is the
only authorized entity
to operate lottery games in Ghana. He added that all of the individuals arrested would appear in court today, and they face prison time and/ or a fine.
Help from the public
The Ghana lottery authority will continue to observe carefully all suspicious lottery activities across the country. All individuals who engage in
underground lotto games
face prison sentence and/ or a fine. The police spokesperson called on the public to report any illegal lotto game to the National Lottery Authority or the local police.