Gambling priest charged with theft
14-08-2014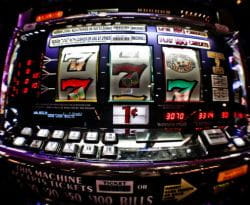 You wouldn't expect a priest to steal money from his own church to fund his gambling habit. That's exactly what Willard Jones reportedly did. The Tulsa
priest stole about $933,000
from the congregation where he served for two years.
Luxury lifestyle
Jones allegedly used the stolen money to enjoy an extravagant life, packed with expensive watches,
casino gambling
, fancy dinners, exclusive cars, among other luxury items. He has been charged with fraud and theft. Ironically, Jones himself established the church to provide those in need with support.
$933,000 in missing funds
Last year, the Cornerstone Baptist Church reported $500,000 in
missing funds
. It prompted the FBI to investigate the matter, and they determined that nearly $933,000 was unaccounted for. The investigation revealed that Jones had asked parishioners to donate money for the construction of the church. However, he used those funds to finance his luxury lifestyle.