Gambling pastor ordered to repay stolen funds
12-02-2015
Priest Stephen Gemme is a real gambling enthusiast, but things got a bit out of hand. He embezzled money from the parish where he served since 2003. Gemme now has been sentenced to serve five years of probation after pleading guilty to
stealing about $240,000 from his ex-church
.
Full repayment of stolen money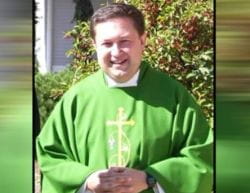 The gambling priest admitted in court that his
out-of-control habit
was the reason for the embezzlement. Gemme feels enormous remorse over his actions, according to his lawyer. Judge Janet Kenton-Walker also ordered him to repay the stolen funds worth $240,000 to the St. Bernadette Parish in Northborough.
Support in court
In 2013, the embezzlement came to light, which forced the St. Bernadette Parish to dismiss the
gambling priest
from his post. In the meantime, Gemme has been undergoing an addiction treatment program. Several pastors and churchgoers were present in court in a show of support for the remorseful priest.