Gambling debt-laden woman caught drug trafficking
07-08-2015
Gambling debts can drive people crazy, and some consider crime as the only way out. Lorn Cheng is one of those people as she was caught with drugs in her luggage. The 52-year-old woman declared that massive gambling debts were the reason behind her attempt to
smuggle smack from Cambodia
.
Tempting offer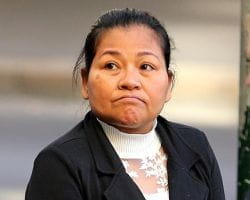 Authorities at Sydney Airport discovered the drugs in her suitcase. The Sydney resident had enjoyed a two month-stay in Cambodia, where she was offered to earn some easy money. Cheng accepted the offer as she
was desperate
to pay off $10,000 in gambling debts. She would have received $25,000 if the drug transport had succeeded.
Dangerous remedies
"I suffered from severe depression, whilst I felt the pressure to take care of my kids.
Gambling and alcohol
were my cures to deal with the whole situation", Cheng declared in court. The Australian resident with Cambodian roots is now facing an eight-year jail term after pleading guilty to drug trafficking charges.
Pressured by loan shark
On top of all that, the 52-year-old woman had
borrowed cash from illegal moneylenders
. "I was worried that they would hurt my children. The loan shark in question is known for his violent way of conducting business. Needless to say that I really regret my decision to engage in drug trafficking", Cheng said.