Gambling credits thanks to mistakenly sent bankcard
06-08-2013
Karl Steven Douglas faces sentencing after he misused a bankcard for mobile gambling. The 24-year-old man from Feilding (New Zealand) used the debit plus card to buy credits at a mobile casino. The bankcard was addressed to the previous occupant of the house based in Ashhurst. Douglas purchased
online gambling credits totaling $51.28
for a casino app on his smartphone.
Camera pawned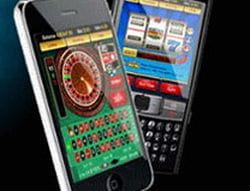 The previous occupant of the property learned about the transactions after receiving an account statement. Douglas and his ex-girlfriend owned an expensive digital camera, which they had stored in their new house. The 24-year-old gambler
borrowed $250 from a pawnshop
in exchange for the camera. It took his ex-girlfriend almost one month before discovering the transaction.
Fraud charges
According to court documents, the former Feilding resident has pleaded guilty to two charges of
fraud
. Douglas has also admitted two charges of theft and he failed to appear in court in response to bail draft. Additionally, Douglas didn't comply with the terms of release. Next month, a North District Court judge will pass sentence on Douglas.