Gambling addiction results in two divorces
04-06-2013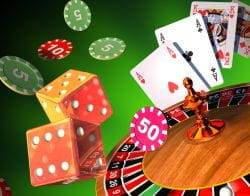 A gambling addiction has forced a Chinese woman to divorce twice from her husband. The pathological gambler, called Jin, wasn't able to stop gambling. They first divorced in 1995, after she had discovered his gambling addiction.
Second chance
Chinese media report that Jin even
hit his wife in the face
after another dispute about his gambling habit. His ex-wife, called Li, became a single parent. However, Jin begged her to give him another chance. A few years later they married again after he had allegedly given up gambling.
Loan sharks
Once a gambler, always a gambler, with the same applying for Jin. Li soon found out that her husband was still gambling. He had turned to
illegal moneylenders
and even lost all their money. Jin became desperate and left his wife. He now faces a second divorce due to his
gambling addiction
.