Gambling addicted thief sentenced to 3 years in jail
16-03-2013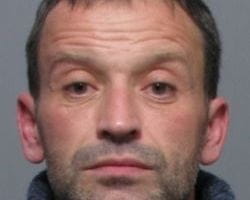 An addiction can make you do stupid things, as was the case with a 41-year-old gambling addict. Nicholas Gallagher has been sentenced to a three-year jail term after he was found guilty to several counts of burglary. Police managed to trace the burglar after they found blood spots inside one of the houses he had robbed.
Addicted to drugs, alcohol and gambling
The 41-year-old gambler admitted that he had robbed several houses based in Suffolk and Essex. Additionally, Gallagher revealed he had committed burglaries in Sudbury, Halstead, Bury S Edmunds and Sible and Castle Hedingham. He first started stealing to fund his alcohol and drug habit, but later he needed more money as he had become addicted to gambling as well.
Full cooperation
Police have solved many cases thanks to Gallagher's cooperation. "You were active as a prolific burglar, invading the homes of members of the public who live in Suffrolk and Essex," Mr Recorder Craig Ferguson said. Check
BestOnlineCasino.com
for more exciting gambling news.