Gambling addicted police officer stole at work
18-07-2012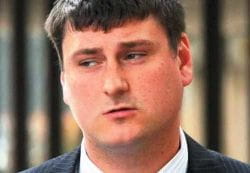 A police officer embezzled approximately
£100,000
at work to fund his gambling addiction. Craig Rothwell took the money from a Manchester-based police office. The former supervisor at the International Visitors Registration Unit used the money paid by foreigners to gamble. Rothwell gambled the money away on sports betting, casino games and internet poker.
16 months in jail
The former police officer also stole money to buy a ticket to Australia. However, he blew it on gambling instead of purchasing the ticket. Rothwell now faces 16 months in prison. The 28-year-old from Wigan lives with his mom and dad and has not assets. For that reason, he only has to pay back one Pound.
Almost bankrupt after embezzlement
In another case, a problem gambler from Westland, Michigan has been sentenced to three years in prison. Lori Ann Caruso stole approximately $600,000 at work to fund her gambling addiction. The 40-year-old has also been sentenced to a repayment while she also has to attend gambling treatment. The embezzlement was almost fatal for the small family company that was forced to fire some of the workers. Recently, there was a
similar case in Australia
.