Gambling addicted pastor defrauded his church
07-07-2012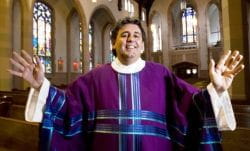 Joseph LeClair, a pastor from Ottawa, has been charged after he stole from his church. The Ottawa resident falsified checks worth approximately
$240,000
. An investigation revealed that LeClair committed the fraud and theft between January 2006 and May 2011.
Stolen furniture and household goods
The
priest
used fake checks to steal about $240,000 from the church. Additionally, LeClair stole over $160,000 from church funds to finance his gambling addiction. The investigation also revealed stolen furniture and household goods with a total value of approximately $20,000. Some of those items were found in LeClair's house.
Gambling addiction due to depression
LeClair confessed his addiction to gambling, which was allegedly the result of a depression. Nevertheless, the Ottawa pastor claimed that he financed his gambling problem with private money instead of church money. He has to appear in court at the end of this month.