Gambling addict stole $300K at work
24-08-2012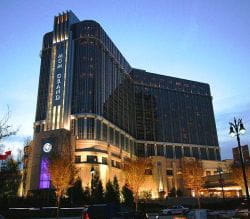 A 46-year-old gambling addict has been sentenced to five years' probation for stealing about $300,000 from Pasta Per Trio. Ralph Edward Staelgraeve formerly worked for Pasta Per Trio as director of Michigan operations. He must also pay $297,429 in restitution. "I feel terrible about the whole thing. It was a huge mistake and it was the result of my gambling problem," Staelgraeve stated.
Fake expense claims
The Conway Township resident was found guilty of fraud at Pasta Per Trio. Staelgraeve used the company funds to gamble at a Detroit-based gambling venue. He tried to conceal the fraud by creating fake expense claims. Another man was also accused of complicity in the fraud, but he was found not guilty as Staelgraeve had falsified several e-mails in an attempt to make him accessory.
Desperate gamblers
BestOnlineCasino.com brings you the latest gambling-related news. Last Wednesday we reported about a desperate gambling addict who decided to grow cannabis to pay off his debts. He managed to earn $22,199 in twelve months and has been sentenced to one year in jail. In another case, a
desperate gambler turned to shoplifting
after he had lost a lot of money at the Hard Rock Casino.