Gambling addict sentenced after stealing from mother
23-01-2015
Stealing from your parents is probably one of the worst things you can do. William C. Gingery became addicted to gambling, after which he turned to theft. The 66-year-old stole nearly $20,000 from his mother to fund his
chronic gambling addiction
.
Two years' probation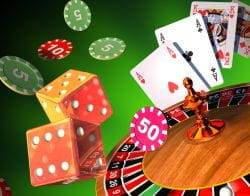 The
gambling-related theft
resulted in his arrest in early last year. Gingery has been handed a 24-month prison sentence, suspended for two years. According to court documents, Gingery's family enables him to pay back every penny of the stolen money. It remains unclear if the Beatrice resident is undergoing treatment for his gambling addiction.
More than $6,000 to go
Police investigations showed that the
gambling addict
had received nursing care insurance payments. The 66-year-old man used those funds to gamble. Gingerly has already repaid $13,395.76 of the stolen money, according to court records. The suspended jail term is partially the result of the fact that the 66-year-old has no previous convictions.