Gambling addict postman turned to theft
16-05-2014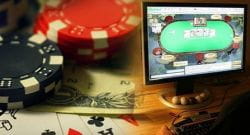 23-year-old Craig Duncan McFarlane is facing a 12-week prison term after he pleaded guilty to theft. He must also pay the post office where he worked a compensation, in addition to court costs, totaling £1,269. The temporary postman is addicted to online gambling and he stole at work to support his
out-of-control habit
.
Stealing postman
In late 2013, McFarlane started working at a post office in Currock, Carlisle. After a few months, one of the supervisors smelt a rat and launched an investigation. CCTV footage showed how the 23-year-old
stole package contents
.
Prison time plus community service
McFarlane pleaded guilty to several charges of theft, court documents demonstrate. The
gambling addict
admitted he had deliberately opened seven postal packets. Additionally, McFarlane admitted in court he had stolen two items while working at the post office. The judge also ordered him to undertake 40 hours of unpaid community service.