Gambling addict cop in custody after stealing ID card
06-11-2015
Identity theft is not a joke, a notion that was proved by a Shelby County resident. A local police officer stole her ID card as he had become
desperate due to his gambling problem
. Willie Lee Walton has been arrested and faces several charges, including identity theft.
Painful conclusion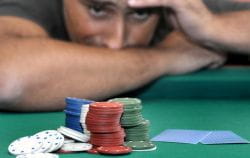 A woman informed the
Shelby County Sheriff's Office
about the fact that her ID card had been used to apply for a credit card. Detectives launched an investigation, which revealed that one of their co-workers had stolen the victim's identity.
Suspicious bank account
The woman
smelt a rat
when she discovered an unknown bank account on her credit card statement. She found that her professional email account was used to create the account, which featured a balance of nearly 1,000 dollar.
Theft charges
Detectives reviewed CCTV footage and discovered that Walton had created the bank account. The latter admitted the crime and blamed it on his
out-of-control gambling habit
. Walton faces charges of stealing assets of up $10k, in addition to deliberately using someone else's ID card. He has been suspended in anticipation of trial.