Gambling addict blew $288,000 in public funds
09-01-2013
A former cashier is heading to state prison after
embezzling $288,000
in Regional Transit District funds. Christine Dupree gambled away the money and has confessed the embezzlement. The 51-year-old pathological gambler has been sentenced to 3 years and 8 months in jail after she pleaded guilty. Dupree gambled away the money at Thunder Valley Casino, based in Lincoln, California.
Embezzlement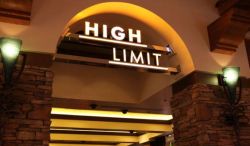 According to court records, the fraud took place between October 2008 and May 2012. Dupree used money that Regional Transit District generated from selling monthly passes. The 51-year-old gambler embezzled the money by using forged records and unsold stock to cover her tracks. The fraud was discovered during an audit, which was initiated after her records raised suspicion.
High limit area
Thunder Valley Casino treats visitors to an impressive gambling repertoire. Gambling fans can choose from slots, poker and table games, including blackjack, craps, roulette and
pai gow
. There's also a high limit area packed with private bars, tea service and large-screen HDTV's. Players can wager from $100 to $5,000 on all available games.