Gambling addict accountant stole $2.7 million from employer
11-06-2014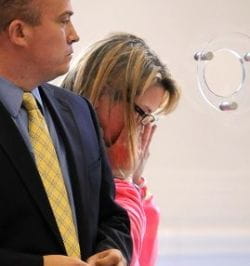 Women like to shop, and an increasing number also loves to gamble. Laurieann Richard is one of them, but she
lost control over her habits
. The 39-year-old started stealing from the company where she worked and used the money to gamble and shop. Richard now faces charges of theft.
Breach of trust
The Wrentham woman stole $2.7 million from Dale Medical Products where she worked as an accountant. Richard was
sacked after the company discovered the embezzlement
. "She worked for us nearly a quarter of a century, which makes it even more shocking. It's definitely a case of shattered trust", a spokesperson for Dale Medical Products stated.
Gambling and shopping
Richard stole the money over a period of seven years, starting in the summer of 2007. She
used the stolen money to gamble
, in addition to buying multiple items online. The gambling addict also used unapproved credit cards to purchase a new car. Attorney William J. Galvin, defending the 39-year-old woman, declared: "Her family is deeply disappointed and they feel embarrassed and ashamed."