Fort Myers business raided for illegal gambling
07-08-2014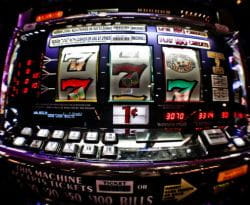 Fort Myers Police have booked two individuals on suspicion of
facilitating illegal gambling
. The two women were arrested at Bayshore Billiards, where the illicit activities took place. An undercover operation unveiled that the Fort Myers-based business featured real money slot machines.
Undercover operation
46-year-old Patti Capezzuto worked behind the bar and managed the payouts. The other woman who was arrested, 52-year-old Kathleen Weyrauch, is the owner of the billiards parlor. An undercover cop had witnessed how customers could spin the reels of five
slot machines
. He visited Bayshore Billiards five times.
Illegal gambling-related charges
Weyrauch failed to remove the gambling machines, despite warnings by authorities. The 52-year-old owner faces charges of
facilitating illegal gambling
, in addition to possession of unlicensed gambling machines. Capezutto faces charges of working at an illegal gambling parlor.