Fatal accident takes the life of prominent slots developer
29-04-2012
The gambling industry has lost one of its most important and influential characters. Robert Phillip Manz died at the age of 65 in a fatal traffic accident. He worked 23 years at Bally Technologies and he was the CEO of Rocket Gaming Systems. Manz created
slot games
and innovative video lottery machines.
Modest slots genius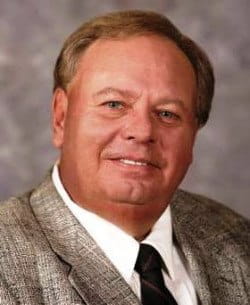 "Representatives from the gambling industry visited our headquarters to meet him. He didn't like to be the center of attention and he didn't want to be glorified. I often described him as the man behind the success story of Rocket Gaming Systems. He always disagreed and noted that teamwork was the key factor behind the success," according to Ron Harris, the current CEO of Rocket Gaming Systems.
Special gift
Manz gained fame with his development of Blazing 7s and its successors. This concept made its first appearance in 1987 and is still popular at casinos. "Manz had the gift of sensing what both gamblers and casinos wanted," said Terry Daly, vice president of game design at Rocket. Most players seek various winning '7' combinations, which was the basis for his slot machine design. Manz added flames to the 7's on the screen in order to create a 'hot slot'.
Chairman's Award of Excellence
Rocket Gaming Systems, established in 1996, creates slot machine games and cabinets. The high-tech company mainly delivers to gambling venues owned and run by US-based Native American Tribes. In 2010, the National Indian Gaming Association awarded Rocket the Chairman's Award of Excellence for its excellent service to Indian gambling.