Famous Vietnamese singer accused of gambling
10-09-2013
A Vietnamese Meritorious Artist faces illegal gambling charges. Kim Tu Long reportedly engaged in commercial card games three months ago. Local police smashed a gambling den based in Vinh Long province, which resulted in the arrest of 27 individuals, including Long.
Illegal gambling raid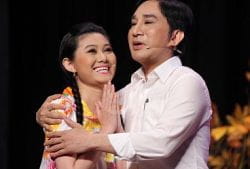 Police officers recovered two sets of cards, more than twenty dices, nearly thirty cell phones, four vehicles, as well as $21,120 in cash for forfeiture. Most of the money seized (
$15,950
) was recovered from Long's pockets, according to a police spokesperson.
Huge amount of money
Various card players revealed that Long placed bets varying from $24 to $48 per game. The 47-year-old opera singer confessed he
wagered $43 on three occasions
after performing at a wedding party near the gambling den. Long declared he was paid for both his performance at the wedding and at a concert, as a result of what he had a large sum of money in his pockets.
Gambling passion
Additionally, Vinh Long Police have charged several other individuals for their alleged involvement in the
underground gambling den
. Vietnamese gambling fans can only choose from a state-operated lottery, in addition to betting on horse and dog races. Despite the limited options for gambling in the Southeast Asian country, Vietnamese are fond of betting.