Effective protection measure for Australian gamblers
16-09-2013
Research conducted by the Swinburne University of Technology has demonstrated how to decrease high risk gambling. After removing ATM's from establishments that offer gambling machines, gamblers spent less time and money on those machines. The research was conducted at venues in the Australian state of Victoria.
More difficult to access money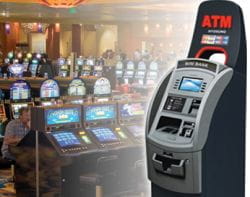 "Removing
automated teller machines
from venues prevents patrons from spending too much time and money on gambling machines. They have to make more efforts to obtain money, which improves their control over their gambling habit. Additionally, the absence of ATM's reduces impulsive and out-of-control gambling," according to dr. Anna Thomas, senior research fellow within the Australian Gambling Research Centre.
Drop in gambling revenue
In July last year, automated teller machines were removed from the businesses with gambling machines. However, Victorian establishments saw their
gambling revenue fall 7%
due to the absence of ATM's. "Although gambling parlors reported reduced venues, they have adapted quickly to the new situation. We expect that they will be able to counterbalance the drop in gambling revenue," dr. Thomas added.