Drexel Hill gambling addict turned to copper theft
06-12-2012
James M. Basler from Drexel Hill faces a prison sentence up to 21 years. The 45-year-old gambling addict was found guilty of stealing copper wire worth approximately $165,000. Basler turned to stealing copper to pay off his gambling debts. He stole the copper from 16 different Verizon venues.
Caught on camera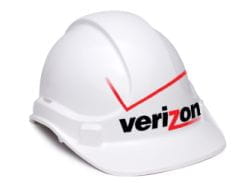 Verizon informed local police about the stolen copper wire. Basler admitted stealing the copper wire over a period of three years. The 45-year-old gambler managed to steal the copper wire from secured venues, in which he used an id-card to enter the premises. For that reason, Verizon decided to install a CCTV-system. Basler was then caught on camera.
Copper thefts from 16 venues
The Drexel Hill resident decided to come clear and reported the thefts to the police. He allegedly admitted the copper wire thefts from 16 Verizon venues, which took place in 2007 and 2010. Basler sold the copper to several scrap metal merchants and he used the money to feed his gambling addiction. Yesterday, we reported about a
bank manager who used company money to wager on horse races
.