Desperate gambling addict killed his own wife
03-10-2013
Problem gambling can ruin someone's life, and in some cases it can lead to suicide. David Wayne Reathman and his spouse Barbara lost control over their gambling habits, resulting in massive debts. On one occasion, Barbara told her husband that
suicide might be the only solution
.
Freeze to death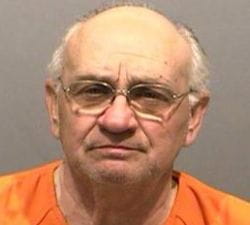 Barbara's suggestion became reality as David Wayne actually murdered his wife. It took him several weeks to work out a plan. He got down to brass tacks after their gambling debts soared again. Reathman murdered his spouse, but the second part of his plan failed. He drove up the hills where he lay down on the ground in an attempt to
kill himself due to the freezing cold
.
Incomprehensible
The cold didn't do the job, so he decided to come clean. Reathman went to the police and confessed everything. He now has been found guilty to
murder
, resulting in a 48-year jail term. "It's an extremely complicated case, and we think the sentence is justiciable. For all persons involved it may be hard to understand
how things got so out of control
," a spokesperson for the Jefferson County District Attorney's office said.