Cumbrian couple raids gambling machines at caravan park
09-10-2014
Two criminals have targeted Solway Holiday Village where they emptied several slot machines. The incident took place during daytime, read a statement from Cumbria Police. At this stage it's unclear how many
gambling machines they plundered
. Additionally, police declined to reveal the amount of money they stole.
Criminal duo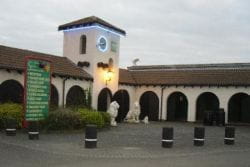 The male suspect is described as white, tall, blonde, skinny, aged 20 to 25. He was last seen wearing a sweatshirts that featured a
Mickey Mouse
symbol. The dark-haired female suspect is described as white, also aged 20 to 25. She wore a black hooded coat and light-colored sneakers.
Popular target
"The couple seized the opportunity to raid the arcade as they knew there weren't many people at that moment", a police spokesperson noted.
Slot machines
are popular among criminals because it only takes a generic key to open them. Cumbria Police are urging for witnesses to come forward as enquiries continue.