Crisis-hit Spaniards turn to gambling
27-07-2012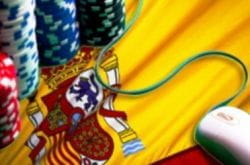 A new research shows that more Spaniards play games of chance as they try to boost their financial situation. The Institute of Policy and Governance (IPOLGOB) conducted the research that featured a number of studies. Results show that the global financial crisis and the economic slump in Spain have had an impact on gambling activities.
Gambling hope
Last year, 63.8% of Spaniards aged 18 – 75 revealed to have gambled on a regular basis, in comparison to 49.4% in 2009. "The economic situation has driven Spaniards who gamble occasionally to spend small amounts on gambling. They play games of chance to improve their finances, which is a common trend in times of economic problems," one of the researchers said.
Online gambling affected by crisis
Additionally, the number of Spanish online gamblers aged 18 – 75 increased to 6.4% in 2011. However, that number has dropped to 6.2% this year. Individual online punters gambled less this year than in 2010. The Spanish online gambling market represents a value of
€649.2 million
, compared to €671.2 million in 2010. That 3.3% decrease is mainly the result of the economic crisis.