Coventry club employee stole money to gamble
05-09-2013
They say that desperate needs lead to desperate deeds, which definitely applies for a steward at the Walsgrave Working Men's Club. Darrell Musson smelt a rat as he feared a possible dismissal. The 30-year-old man took £7,000 from the safe and blew it all on gambling and alcoholic beverages.
Jail term and repayment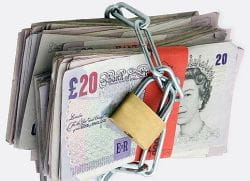 Musson has been found guilty of theft and he faces an eight-month jail term, wholly suspended. Additionally, he was ordered to repay the stolen money to the Coventry club. The 30-year-old Radford resident started working as a steward at the club in 2010. Musson and a colleague were the only two employees who could access the club's safe.
Stealing steward
On the day of the theft, Musson was the only member of staff who could open the safe. The club's security camera was able to record how he left the premises carrying a dark-colored bag. Local police determined
he had stolen £7,000 from the vault
on April 8. Musson had left town and spent the stolen money on gambling and drinking.
Gambling and alcohol addiction
On April 29, Musson decided to come clean and confessed everything to the police. During questioning, the 30-year-old man revealed how he
lost control over his gambling habit
. Musson also confessed he was addicted to alcohol. He ran away to Skegness after stealing the money from the Walsgrave Working Men's Club. Musson now lives with his mother and tries to overcome his gambling and alcohol addiction.