Controller stole $3.3 million from employer to feed gambling habit
04-06-2014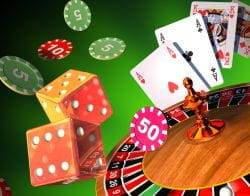 A former controller of a firm based in Irvine, California is facing a prison sentence of up to ten years. Steven Hagstrom was found guilty of
stealing nearly $3.3 million
from the company where he used to work. The 37-year-old used the funds to support a gambling problem.
Prison sentence up to six years
In September, Hagstrom will hear what sentence he will serve for the
embezzlement
. Attorney Diane Bass expects that her client will be sentenced to a three-year jail term. Bass claims he has no criminal background. A spokesman for the US attorney office however, declared that the prison sentence could range between three and six years.
Vane hope
The Anaheim resident visited
gambling parlors in Las Vegas
and California on a regular basis. "He was obsessed by the idea that he could win back the lost money in order to repay the stolen funds. Obviously, that was wishful thinking and his gambling debts mounted to scary numbers", his lawyer added.