Community service for Northampton gambling addict
27-08-2014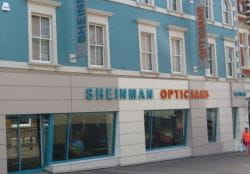 A gambling addict from Northampton is facing a 16-month jail term, wholly suspended. Jamie Wixon started stealing money from Sheinman Opticians where he worked as an accounts assistant. The Northampton resident admitted in court he had
embezzled about £13,000
from his bosses.
Stealing accounts assistant
Wixon stated he couldn't resist the temptation to take the money to fund his
out-of-control gambling habit
. The 31-year-old accounts assistant misused his position to embezzle company money. Wixon clearly damaged his bosses' trust, which was obviously a huge disappointment. In addition to the stolen money, Sheinman Opticians was forced to pay £3,000 in investigation costs.
Online and offline gambling
His lawyer stated in court that his client had a gambling problem for more than ten years. Wixon first started playing at online casinos, followed by gambling at brick and mortar casinos. The 31-year-old was ordered to
pay back every penny of the stolen money
. Additionally, Wixon must finish 200 hours of community service. In the meantime, he has been undertaking a treatment for his gambling problem.