Christchurch gambling addict stole $92,000 at work
08-10-2014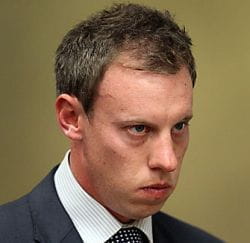 Desperate needs lead to desperate deeds. Samuel Andrew Journee is a living example of such behavior. The former bank manager
stole about $92,000
to fund a gambling problem. Journee now faces 10 months on home detention.
Embezzling bank manager
According to court documents, Journee misused his position and manipulated his co-workers. The 26-year-old
gambling addict
create fake accounts which he used to embezzle the money. His lawyer stated that his client was gripped by a desperate need to win back the money he had lost at casinos.
Fight against gambling addiction
Journee confessed the embezzlement and repaid all the stolen funds. He is now trying to overcome his chronic gambling addiction by undergoing treatment. Additionally, Journee has chosen to exclude himself from every gambling venue and
sports betting
parlor in New Zealand.