Celebrities with a gambling problem: Keith Gillespie
08-02-2014
English football fans surely remember Keith Gillespie. The speedy winger played for several top teams, including Manchester United and Newcastle United. Despite earning huge amounts, Gillespie ran out of money as a result of his
chronic gambling addiction
.
Beloved pastime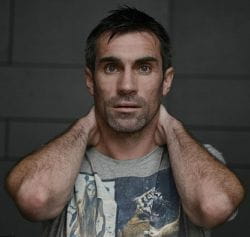 In 1992 it all started off as an innocent hobby, but his gambling habit spiraled out of control. Three years later, Gillespie played a good match against Tottenham Hotspur despite losing £62,000 on
sports betting
. "All gambling addicts realize how complicated it is to quit their favorite pastime. I fully acknowledge that gambling was not the best hobby I could have chosen", Gillespie once said.
Dangerous temptation
He lived almost half a year in a hotel after he turned twenty. Gillespie didn't know anyone in town, and together with all free time he had, gambling was a way to kill time. Things really got out of control, resulting in huge gambling losses. At a certain point, it was rumored that the former Manchester United star had
lost more than £7 million gambling.
Open book
Gillespie even suffered from depression, which he unveils in his book 'How not to be a football millionaire'. The ex-football star was relieved after the bankruptcy became public knowledge in 2010. "Just like many other people's life, mine is packed with ups and downs. However, it wasn't easy to discuss my
gambling problem
, and I hope my book will help people from making the same mistakes", Gillespie added.