Casino woman stole cash and jewelry from employer
20-01-2016
Asian people have a weak spot for gambling, including Filipinos. Mary Jane Importante Escalona is definitely one of them as she
loves to visit casinos in Singapore
. However, the 48-year-old woman used money that she had stolen from her employer.
Embezzlement from boss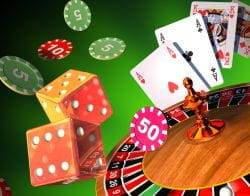 Escalona has been found guilty of theft, and she now faces imprisonment. Court records show that the Filipina maid stole both money and expensive items from the family in Singapore. The 48-year-old woman
frittered away $400,000 on gambling
. The judge has allowed Escalona to serve the first 24 months of the jail term in Singapore.
Missing cash and jewelry
Her boss, Jose Isidro Navato Camacho,
discovered the embezzlement
, and informed the police about the missing items. In addition to cash, Escalona also stole jewelry, including rings, and earrings. The Filipina woman is a regular at the Marina Bay Sands Casino, and the Resorts World Sentosa Casino. Escalona faces a maximum prison sentence of up to seven years, alongside a fine.