Casino player attempted to bribe policeman
23-08-2013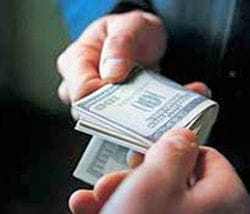 A casino player from Trinidad and Tobago had experienced a rewarding gambling session when he was fined for playing loud music in his van. Shivanand Rampersad had won
more than $27,000
, which made him decide to bribe the policeman. The 32-year-old Barrackpore resident has paid a high price for the bribery attempt.
Self-professed gambler
Rampersad revealed he started gambling after losing his job. He used to work as a machinist but he suffered severe head injuries after an accident. The 32-year-old man started gambling in order to make a living. Rampersad has been ordered to pay a $3,000 fine for the bribery attempt. He would have risked
six months in jail
if he had not paid the fine straight away.
Integrity bonus
In addition, Rampersad was ordered to pay a $1,000 fine for preventing police from arresting him. He had to pay the money right away or serve three months in jail. The Barrackpore resident used the
casino winnings
to pay the fines. He also has to pay a fine for playing loud music. The policeman in question received a $500 bonus for rejecting the bribe.