Car dealership served as underground gambling room
02-10-2014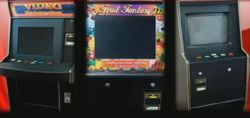 Illegal gambling rooms are a plague across many states in the US. Authorities in McAllen, Texas have flushed out an illegal gambling operation, which was hidden in a car sales company. Police officers discovered a
huge number of illegal gambling machines
, including many so-called 'eight-liner'.
Cash forfeiture and unlicensed gambling machines
The latest bust forms part of a continuing crackdown on
clandestine gambling
. McAllen Police officers seized up to 100 gambling machines, as well as an unidentified amount of money for forfeiture. The spokesperson declined to reveal the quantity of cash that was recovered.
Not charged yet
Detectives have questioned more than thirty patrons who were gambling at the time of the bust. The police spokesperson added that those gamblers are not yet accused of any criminal fact. However, they could be charged for their involvement in the
underground gambling operation
.