Cannabis cultivation to finance gambling debts
31-08-2015
Gambling is a fun pastime, but just like with so many things in life, moderation is the key word. Christopher Parsons is a
gambling enthusiast to his bone marrow
, but he wasn't able to moderate his habit. Massive debts were the result, and he accepted an offer from a criminal.
Easy money
The 29-year-old decided to
grow cannabis plants as a way to make some quick money
. Parsons was offered a whopping £25,000 for the cultivation of the forbidden fruit. The money would enable him to pay off his gambling debts. However, police discovered the plants at his home when they responded to a call about a break-in.
Home-based cannabis cultivation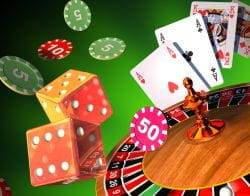 Ironically, the offer was made to Parsons at a
Gamblers Anonymous
session. Police recovered nearly 70 cannabis plants from the premises, which would have generated about £26,000 in cash. The 29-year-old gambling addict wasn't at home when agents raided his apartment. Parsons turned himself in as he realized that police would determine that he was growing the plants.
Crime due to gambling debts
The gambling fan had been cultivating the cannabis for six months. Parsons confessed everything during police interviews. His lawyer stated that her client
had turned to crime
as he piled up gambling debts. Parsons, who used to make £4,000 a month as a branch manager, now faces 12 months in jail.