Brownsville authorities bust illegal gambling den
27-06-2013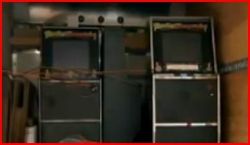 Brownsville authorities have smashed an illegal gambling den that was disguised as a karate school. Police officers found 55 gambling machines inside the building, but nobody was booked. The underground casino was packed with smoke, while there was hardly any ventilation.
Illegal gambling at homes and hotels
Police officers raided the location after they had received many complaints from neighbors. So-called
'eight-liner machines'
were also found at establishments based in Santa Maria, Los Fresnos, Port Isabel and South Padre Island. Gamblers could play the
illegal gambling machines
at several homes and hotels.
Risky business
On June 13, police officers smashed an illegal casino that operated from a Harlingen-based home. "We will continue to go after gambling parlors operating illegally. Keep in mind that we will forfeit houses and properties in case of illegal operations," a spokesperson for the Brownsville Police stated.