British problem gambler conned over £9,000 from friends
17-08-2013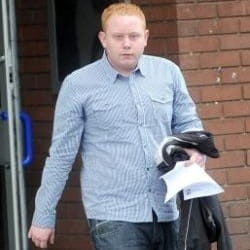 'Thoroughly dishonest', that's how Christopher Ellis has been portrayed in court. The Newmarket resident conned both his friends and co-workers to collect gambling money. Ellis also used the stolen money to enjoy plays and Manchester United games.
Stealing from co-workers
The 32-year-old gambling addict was captured when he tried to pay taxes with a stolen
bank card
. Ellis revealed he had stolen bank cards and personal information from co-workers at a Cambridge-based restaurant. The owner of the establishment fired him immediately after he was caught. He also embezzled £2,295 from an university by using forged refunds.
Desperate deeds
Ellis committed the fraud between November 22, 2011 and January 31 this year. "He became desperate due to his out-of-control gambling habit. For that reason, he started stealing bank cards and details from colleagues," his lawyer stated in court. "Ellis feels enormous remorse over his actions and he tries to
overcome his gambling addiction
."