Brazilian recession spurs plans to regulate gambling
28-09-2015
Desperate needs lead to desperate deeds, with the same applying for lawmakers who face economic headwind. Brazil's economy is set to
shrink by more than 2.5%
, so the government is urgently looking for additional resources. Gambling might be just the solution to boost state revenue.
Limited gambling options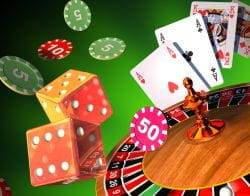 The Brazilian government is reportedly considering to regulate gambling, which requires an update of the current legislation. Aloizio Mercadante, chief of staff, is one of the lawmakers who push for a regulated gambling industry. Currently, Brazilian gambling enthusiasts are only allowed to play
bingo
,
sports betting
(horse races), and lottery games.
Public opinion divided
Those in favor of legalizing other forms of gambling allege that it would result in additional tax revenues worth a whopping $6 billion. The current gambling legislation is outdated given the strong development of the Brazilian economy in the last few decades. However, gambling in Brazil has always been linked to political corruption, and
manipulation of sports games
. For that reason, not all citizens are enthusiastic about regulating gambling.