Bar manager stole money from slot machine to gamble
20-08-2014
An ex-employee at an Appleton-based Veterans of Foreign Wars location reportedly took money from a gambling machine. Kelly O'Connor was employed as a bar manager and used the
stolen money to spin the reels of the slot machine
inside the establishment. The Neenah resident faces charges of felony theft.
Gambling as a consolation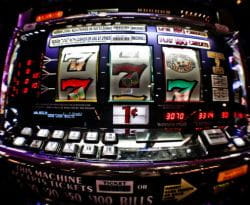 O'Connor wasn't aware of the crime as she thought she had returned the 'borrowed' money in the machine's deposit box. The 51-year-old woman admitted she had used her own money to spin the reels of the
slot
. Additionally, O'Connor told police that playing the gambling machine was a way to process her mother's death.
Prison sentence and fine
At first it appeared that the bar manager had stolen $12,000, but it turned out she had taken $30,055 from the gambling machine. The
embezzlement
took place between June and December 2013. O'Connor resigned after she was confronted with the theft. She is due before the judge on September 11, and she may be sentenced to up to ten years in jail, in addition to a maximum fine of $25,000.