Authorities cripple 2 gambling gangs in Stamford
21-11-2012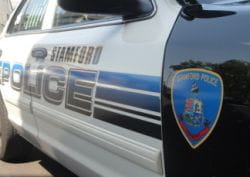 Stamford Police have crippled two underground gambling rings. Seventeen people have been detained, including three men who allegedly were in charge of both gambling gangs. Stamford Police received many complaints by neighbors, which resulted in a probe into the illegal gambling activities.
3 gambling ring operators
The illegal gambling ring offered card games, sports betting and lottery games. According to Stamford Police, Orlando De La Rosa (28) from New York was the manager of one of the gambling gangs. Additionally, the 24-year-old Gonzalez-Orgando and the 58-year-old Belony Paul allegedly operated the other underground gambling ring.
Connected or competitors?
Stamford Police believe that the other 14 arrested people were punters at the two gambling rings. The three alleged operators of the gangs will appear in court on December 3. Police officers seized $5,000 in cash, plus drugs in unknown quantities during the gambling raids. It remains unclear if both gambling operations were connected or operated separately. Last month, Malaysian Police raided an
illegal gambling hall
.