Australian smuggled drugs to support gambling problem
20-08-2015
A 46-year-old man from Australia was caught trafficking drugs, which has proved him costly. Huat Phay must spend
14 months in prison
after being convicted of smuggling heroin. The Canberra resident used the proceeds to finance his gambling addiction.
Caught red-handed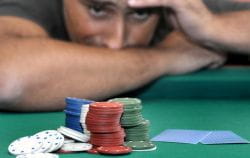 Undercover agents bought heroin from Phay on several occasions, according to court records. They discovered drugs, hidden in water balloons, with a
street value of approximately $12,000
in a vehicle that belonged to one of Phay's neighbors. The raid occurred in 2014.
Former drug user
Phay declared that his out-of-control gambling habit was the only reason why he
smuggled drugs
. However, the man from Canberra is no stranger to heroin as he used to take drugs himself. Phay claims that he has been clean for years.
Backslider
The owner of the car described Phay as a well-mannered and decent man. There were no signs for a flamboyant way of living, according to the police. Phay tried to break his gambling habit a few years ago, but without any success. The 46-year-old is now determined to overcome his
gambling problem
, according to his lawyer.