Almost 50% of secondary students gamble
04-06-2012
46 percent of secondary students gambled last year, according to the Youth Wellness Centre of the Hong Kong Federation of Youth Groups. The centre believes that mobile gambling is one of the main factors behind the increasing popularity of gambling among students.
Sports betting help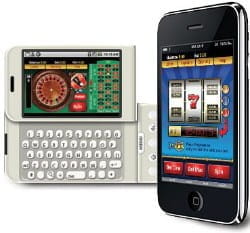 A lot of students love
sports wagering
, in addition to gambling at cruise ships and casinos. Older friends sometimes provide help when betting on sports. The centre surveyed 926 Secondary One-Secondary Five students between February and April.
Gambling addiction
Hsu Siu-man, supervisor at the Youth Wellness Centre, stated that the results are worrying. "An increasingly number of secondary students are into some form of gambling. Those who continue to gamble run the risk of developing an addiction."
Mobile gambling less dangerous
The results show that 4.4% of
students
who gambled demonstrate signs of problem gambling, Hsu added. Mobile gambling for fun may seem less dangerous to them, according to Hsu. The popularity of mobile gambling is a result of the booming online gambling industry. Young people aged 20 – 35 have massively embraced mobile gambling. Market watchers believe that mobile gambling will grow rapidly over the next several years.