$5 wager results in violent incident
10-02-2015
Two gambling friends were fighting over a $5 bet when Anthony Lemar Mells started stabbing with a knife. The violent incident took place in a Fort Lauderdale-based parking lot. Local police booked the 51-year-old suspect, who has been
charged with attempting to procure a murder
.
Seriously injured victim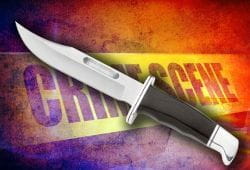 47-year-old Leonard Hornsby suffered serious injuries, and he was taken to a nearby hospital, according to media reports. A spokesperson for the Fort Lauderdale Police Department noted that Hornsby had
multiple stab wound
s, including lung, liver, and bowel injuries. The victim also suffered a serious facial wound.
Gambling buddies
Despite his injuries, the 47-year-old man was able to identify the aggressor. Hornsby noted that he and Mells have been acquainted for a couple of years. Things got out of hand after a
quarrel over a $5 bet
.
Knife found on floor
Mells came clean after the arrest, and he told police officers that he had deliberately stabbed the 47-year-old man. He wasn't
carrying a knife
, but he came across the weapon on the floor. Local media report that the accused has already appeared in court, where he was ordered held without bond.