38 gambling machines seized at Austintown cyber cafes
06-06-2014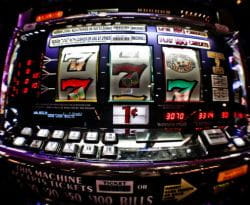 A new chapter has been added to the battle against illegal gambling at internet cafes across the state of Ohio. Austintown Police have raided three local cyber cafes, which resulted in the seizure of
38 slot machines
. Agents visited Gold Strike Café, Club 76, in addition to an unnamed parlor and a house based in North Jackson.
Cash payouts
In late 2013, authorities launched an investigation into the alleged
illegal gambling at internet cafes
based in Austintown. "Gaming machines that pay out cash are illegal. All gambling machines found at Gold Strike Café and Club 76 offered cash prizes", a spokesman for the Austintown Police department stated.
Pointless battle
Many cyber cafes decided to throw in the towel due to the fact that internet gambling became illegal in the state of Ohio. However, locals believe that fighting illegal gambling is useless as people will always find ways to enjoy their favorite habit. "Those who are determined to elude the law will always find
loopholes
", one of them commented.