200 slots confiscated at San Bernardino County venues
21-03-2013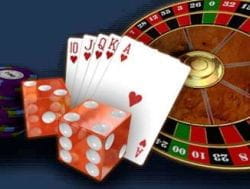 More than 200 slot machines have been confiscated at several venues in Hesperia, San Bernardino County. The slot machines were impounded from four businesses that were disguised as internet cafes, according to a spokesperson for the San Bernardino County Sheriff-Coroner's Department.
Detained but not arrested
The illegal
slot machines will be destroyed
. Apparently, the 'internet cafes' made a lot of money as San Bernardino County Sheriff's deputies recovered a significant amount of cash.
No arrests
The seizures followed a four-month probe that included undercover operations. San Bernardino County Sheriff's deputies discovered electronic gambling machines, including video poker slots. The owners of the venues were questioned, but they were not arrested.
Popularity of slots
Slot machines are extremely popular among gamblers from all over the world. They made their debut as so-called one-armed bandits in bars and tobacco stores. Slot machines developed rapidly over the years, especially after video slot machines were introduced. The random number generator guarantees that games are perfectly fair to all gamblers.