2-year jail sentence for problem gambler after fraud at work
30-11-2012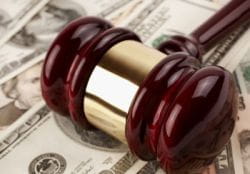 A federal judge has sentenced a Land O'Lakes Inc. employee to a prison sentence of two years and two months. Cynthia C. Jacobsen
gambled away $1,035,955.58 in company money
. The 58-year-old payroll supervisor admitted in court that she had embezzled the money between 2008 and 2012.
Desperation
Jacobsen is a pathological gambler and she made payments to false vendors. Her son-in-law passed away four years ago, after which she started gambling at casinos. According to court documents, her gambling habit got out of control and she was having a hard time paying for her basic expenses. Jacobsen became desperate and turned to fraud.
Committed to recover from addiction
The Brooklyn Park resident now attends Gamblers Anonymous sessions several times a week. Jacobsen revealed that she would do anything to recover from her gambling addiction. This case has similarities to the
embezzlement at Interstate Chemical Company
. A 64-year-old accounts payable manager gambled away $1,126,763 in company money.