19-year-old shop clerk allegedly took 92 lottery tickets
15-11-2013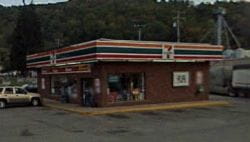 A store clerk of Weston, West Virginia couldn't resist the temptation to steal 'a few' lottery tickets. Kyle Scott Wilkinson and his partner in crime allegedly stole
92 tickets
from a lottery terminal at a local 7-Eleven shop. At the time of the theft, 19-year-old Wilkinson was working at the Weston-based shop.
Caught on camera
The duo would cash in
winning lottery tickets
, and with the proceeds they purchased more lottery tickets or products inside the shop. Police inspectors are investigating the case. CCTV footage inside the shop showed how the duo removed the tickets from the lottery terminal. The 19-year-old Weston resident was bailed for $100,000. A police spokesperson confirmed that Wilkinson's partner in crime would be charged soon.