18-year-old thug stole from disabled lottery winner
20-08-2013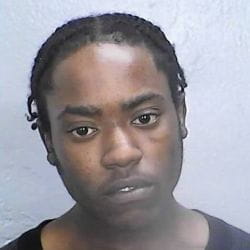 There's nothing more disgraceful than stealing from someone who doesn't even have the ability to defend himself. However, that's exactly what happened at a Newport News-based bodega. Khaleend Arnond McKoy faces charges of robbing a senior citizen in a wheelchair. The incident took place early February this year.
Lucky lottery ticket
Kenneth Ray Jones likes to play the lottery and he buys Virginia Lottery's Pick 3 tickets on a regular basis. The 62-year-old disabled man took home $500 in cash courtesy of one lucky ticket. Jones treated the store workers to a $100 bonus, while he offered another client $5 to play the lottery.
Disabled man robbed
Before the lottery winner left the convenience store, the 18-year-old thug robbed him. A police spokesperson revealed that McKoy
threatened the elderly, disabled man
. McKoy then grabbed money out of the victim's pockets, after which he left the store.
Generous donations
The incident gained international media attention, which resulted in a nice surprise. A charity called '
Nawty Dawg Big Heart
' awarded Jones $500 in cash that was donated by noble people from all over the world. They also treated him to a delicious cake, which he shared with his neighbors at the senior apartment complex.