1,204 gambling machines destructed in Malaysia
28-01-2014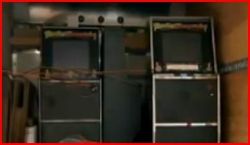 Police have destructed 1,204 gambling machines that were seized from a number of Selangor parlors from 2011 to 2013. A spokesperson for the Kajang Police department noted that the raids formed part of a statewide effort to
tackle underground gambling
. Most illegal gambling machines were removed from locations in the region of Hulu Langat.
Liable to fines and prison sentence
"The raids resulted in the arrest of nearly ninety persons," the police spokesperson added. Those involved in underground gambling face severe punishment under the Common Gaming Houses Act 1953."All suspects who plead guilty may be sentenced to a
maximum fine of RM5,000
, in addition to a jail term up to six months," the police spokesperson noted.