Unarmed man steals cash from Nitro gambling venue
15-10-2012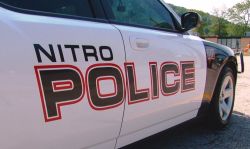 Yesterday, a robber paid a visit to a video lottery venue in Nitro, West Virginia. According to Nitro Police, the unarmed suspect managed to steal money from the gambling establishment. The incident took place at around 7:30 p.m. and the robber fled the scene in a dark SUV.
Local robberies popular
"Robberies are popular topics to talk about and even more when it concerns a local incident. For that reason, people are willing to help and provide us with details that can be useful in the investigation," a Nitro Police spokesperson commented.
Casino robberies
About one year ago, another robber paid a visit to the same gambling venue. That suspect was found guilty to robbery. Joli's is located in the 100 block of Main Avenue in Nitro. A few days ago, we reported about
two Australian criminals
who were charged with robbing three casino visitors.