Stealing gambler at Marina Bay Sands fined $10,000
17-03-2013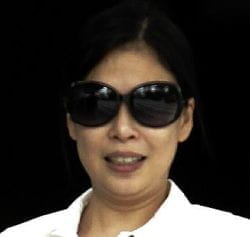 A district court judge has ordered Yee Bee Ang to pay a $10,000 fine for stealing cash from a hotel room. The 31-year-old woman
stole $25,000
from a gambler's room at the Marina Bay Sands Hotel. The Indonesian victim, 48-year-old Sri Guritno, had won the money at the casino of the luxury resort in Singapore. According to court documents, Yee Bee Ang stole twenty-five $1,000 bills from his hotel room.
Breach of trust
Guritno had been playing
baccarat
, which turned out to be a rewarding gambling session. Yee approached the Indonesian gambler and they started talking. Guritno gave his business card to the woman, and the next day she called him. Ang asked him if she could use his hotel room to rest. The unemployed woman breached his trust and stole the money.
2,300 slot machines
The Marina Bay Sands is an impressive gambling resort that comes with a museum, theatres, several restaurants, an ice skating rink, and convention facilities. The casino features 500 gambling tables, in addition to more than 2,300
slot machines
. Players can choose from popular table games, including baccarat,
roulette
,
sic-bo
, and many more.