Springfield backslider arrested for stealing lottery winnings
22-10-2013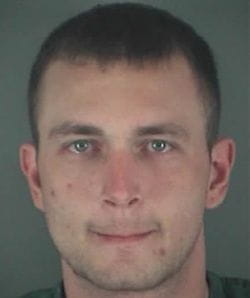 Backslider Michael Bodine has once again made a nuisance of himself after he tried to rob a winning lotto player. His attempt failed after which the 26-year-old Springfield resident tried to avoid arrest. However, Springfield Police managed to catch the robber who fled to his home.
Arrest after chase
The incident occurred inside Lucky Lil's Casino's lottery section at around 11:10 AM, according to a police spokesperson. Bodine fled the scene after his failed attempt to steal a patron's lotto winnings. Police officers  chased the fleeing robber who ran towards his home. After pursuing the robber over a few blacks, officers were able to arrest the 26-year-old
backslider
.
Drug possession
It's not particularly the first time that Bodine has been arrested. Actually, the police spokesperson confirmed that the Springfield resident had an impressive police record. Bodine now faces multiple charges, including robbery and resisting arrest. Additionally, police officers found a
quantity of meth
at his home when they arrested the 26-year-old criminal.